Dr. Maria Ivanova on Climate Change after Paris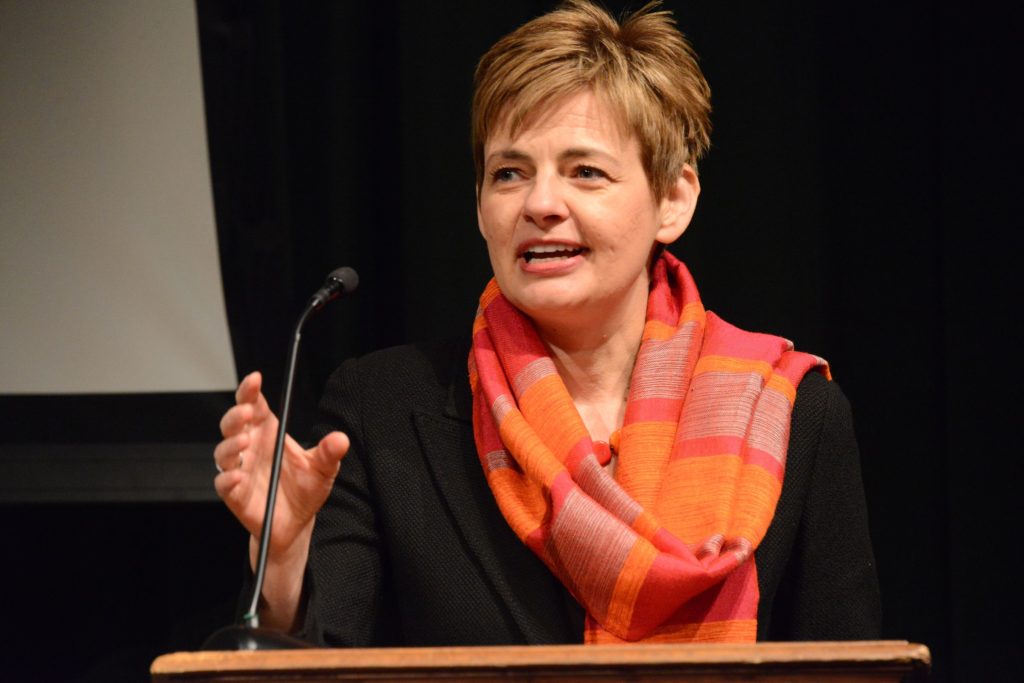 On Friday morning, 19 January, Dr. Maria Ivanova spoke to the school on the international dimensions of climate change in the wake of the Paris Agreement and how countries are working together to develop policy that will support net zero emissions by 2050. An international relations and environmental policy scholar, Dr. Ivanova has worked closely with national governments and with the United Nations to bring analytic rigor to deliberations about a range of global environmental issues, including climate change.
Dr. Ivanova focused her discussion on just how the Paris Agreement was a game changer in the international response to climate change, pointing to several factors. One was a confluence between science, economics, and politics: rather than arguing over which countries were more responsible, the question became how do we act together. Of critical importance was a change in the narrative from one of sacrifice to one of opportunity, a vision promoted by the leadership, in particular UNFCCC Executive Secretary Christiana Figueres. Since the US recently pulled out of the agreement, the action has shifted to cities and communities, to companies, and school campuses. Meanwhile, China has stepped up significantly to ensure these commitments are going to be honored.
A native of Bulgaria, Dr. Ivanova attended Holyoke College and subsequently earned advanced degrees in environmental studies and international relations from Yale. She teaches in the McCormack Graduate School for Policy and Global Studies at UMass Boston, serving as co-director of the Center for Governance and Sustainability and as Director of the Global Environmental Governance Project. In 2013, UN Secretary-General Ban-Kim Moon appointed Dr. Ivanova to his 26-member Scientific Advisory Board, and in 2015 she was awarded an Andrew Carnegie Fellowship to support her pioneering research on international environmental governance.
Dr. Ivanova's visit wraps up this year's Smith Scholar Series, which included lectures by Dr. Michael McElroy, Dr. Anthony Leiserowitz, and the Hon. Gina McCarthy. Their visits were made possible through the Robert P. Smith '58 International Fellowship.