Contactar o Gabinete de Admissão
At Roxbury Latin, our approach to the admission process is personal, and unique. The Admission Committee is not a singular branch of school operation, but rather one securely rooted within the larger school context. The Committee is comprised of RL's teaching faculty, coaches, and program directors, which ensures that as families seek to learn about the school through open houses, information nights, school fairs, and visits to campus, they will interact directly with the men and women doing the daily work in different areas of school life. Nearly all of RL's teaching faculty serve on the Admission Committee—attending admission events, conducting interviews, evaluating candidates—drawing from all academic departments and extracurricular programs. This model grants applicant families important access to the authentic voices of school life. The instructors who comprise the Admission Committee, dedicated to helping shape school culture and community, invest deeply in the current student body, and they also understand the important role they play in investing in the next generation of Roxbury Latin students.
Please contact a member of our Admission Office staff to begin your Roxbury Latin journey, or simply inquire here.
Admission Committee Members
Roxbury Latin's Admission Committee includes nearly every faculty member in the school, which means that the individual you meet with during your campus visit and interview is likely to end up being your teacher, coach, or advisor. RL's unique admission approach means that our faculty is invested in getting to know our prospective students each year from the very start of the process.
Michael Beam '10
English, Classics
michael.beam@roxburylatin.org
Chris Brown
História, Ciência
chris.brown@roxburylatin.org
Karen Buitrago
Penn Fellow, Modern Languages
karen.buitrago@roxburylatin.org
Elizabeth Carroll
Science, Class VI Dean
elizabeth.carroll@roxburylatin.org
Dave Cataruzolo
Director of Alumni Affairs, Baseball, Hockey
david.cataruzolo@roxburylatin.org
Josh Cervas
Chair, English Department
joshua.cervas@roxburylatin.org
Jack Colavita '17
Penn Fellow, Inglês, Clássicos
jack.colavita@roxburylatin.org
Rary Delaney
Matemática
rary.delaney@roxburylatin.org
Sarah Demers
Inglês
sarah.demers@roxburylatin.org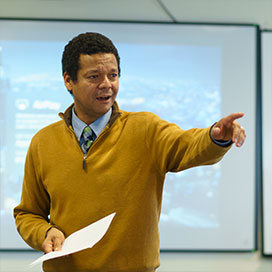 Ousmane Diop
Chair, Modern Language Department; Tennis
ousmane.diop@roxburylatin.org
Erin Dromgoole
Director of Academic Support, History, Track & Field
erin.dromgoole@roxburylatin.org
Bryan Dunn
Assistant Headmaster for Program; Chair, Science Department
bryan.dunn@roxburylatin.org
Matt Golden
Assistant Director of Athletics, Football, Health & Wellness
mr.matt.golden@roxburylatin.org
Peter Hyde
Ciência
peter.hyde@roxburylatin.org
Tim Kelly
História, Reitor Classe III
tim.kelly@roxburylatin.org
John Lieb
Chair, Math Department
john.lieb@roxburylatin.org
George Matthews '08
Classics, Class II Dean
george.matthews@roxburylatin.org
Rob Opdycke
Director of Music, Mathematics
rob.opdycke@roxburylatin.org
Jeff Ott
História, Ciência
jeff.ott@roxburylatin.org
Matt Phillips
Penn Fellow, Director of Dramatics
matt.phillips@roxburylatin.org
Billy Quirk '04
Assistant Dean of Students, English, Classics, Class V Dean
billy.quirk@roxburylatin.org
Mo Randall
English, Classics
mo.randall@roxburylatin.org
Darian Reid '05
Director of Studies, Classics
darian.reid@roxburylatin.org
Meredith Reynolds
Director Associado de Orientação Universitária
meredith.reynolds@roxburylatin.org
Jim Ryan
Spanish, Arts, Class IV Dean
jim.ryan@roxburylatin.org
Jackie Salas
Director of Community and Culture, Science
jacqueline.salas@roxburylatin.org
David Smith
Dean of Students, History
david.smith@roxburylatin.org
Greg Sokol
Matemática
greg.sokol@roxburylatin.org
Arturo Solís
Espanhol
arturo.solis@roxburylatin.org
Sean Spellman '08
Associate Director of Athletics, Basketball, Health & Wellness
sen.spellman@roxburylatin.org
Paul Sugg
Ciência
paul.sugg@roxburylatin.org
Blake Sundel
Inglês
blake.sundel@roxburylatin.org
Tony Teixeira '93
Director of Athletics, Health & Wellness
tony.teixeira@roxburylatin.org
Eric Tran
Penn Fellow, Matemática, Clássicos
eric.tran@roxburylatin.org